Best Yarra Valley Wineries.
De Bortoli Wines is the one of undisputed gems in the crown of Yarra Valley wineries. And one of the most acclaimed wine producer in Australia.
Ask ANY wine lover in Melbourne to name a few wineries that he or she will be visiting if go for Yarra Valley wine tasting tour and you can be absolutely sure – De Bortoli Wines will be mentioned very close to the top of the list :))
If now the first one…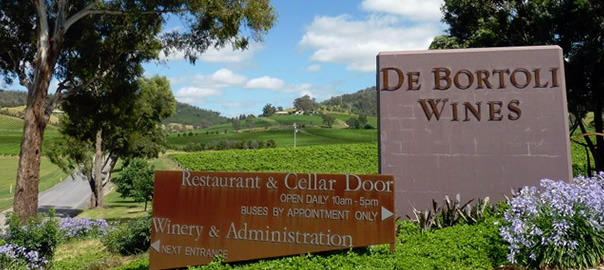 De Bortoli winery, restaurant and cellar door on green foothills of Yarra Valley… 
---
Vittorio and Giuseppina De Bortoli, who originally came to Melbourne from Northern Italy alpine village close to township of Asolo in 1924, established their first small vineyard in NSW in 1928.
Now De Bortoli wineries are based in NSW and Victoria and carry a proud tradition of the Italian winemakers.
Third generation family run winery and restaurant De Bortoli Wines in Yarra Valley is considered to be "a must" destination of Yarra Valley wine tasting tours for many Melbourne and overseas wine lovers.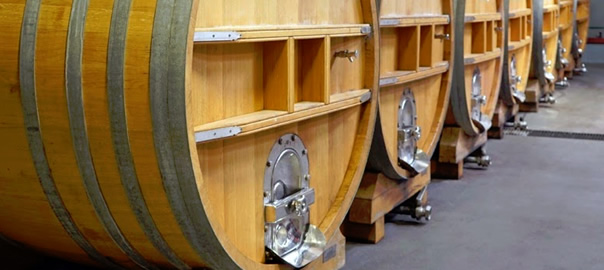 Wine barrels at De Bortoli winery…
---
We are proud of our heritage and determined to leave a legacy for future generations.
Leanne De Bortoli
Yarra Valley in Victoria is arguably the best Australian wine region for cool climate wines. It is a bit warmer than Burgundy but at the same time a little cooler than Bordeaux. Add the rich and well structured soils and you will get a perfect recipe which is ideal for viticulture.
De Bortoli Wines is using classic grape varieties for such climate as Chardonnay and Pinot Noir. But don't you forget to taste De Bortoli Shiraz, Sauvignon, Viognier and Cabernet Sauvignon while there on Three Koalas Winery Tasting Tour of Yarra Valley :))
And of course, the one and only – De Bortoli "Noble One" Botrytis Semillon…
Here is a location map of De Bortoli Yarra Valley Winery would you decide to visit it by yourself.
---