Best Yarra Valley Wineries.
The Oakridge Wines is one of the most modern Yarra Valley wineries.
It has started it's story near Seville in Victoria's Upper Yarra Valley as a family company about thirty yeas ago. The reason for that was – red, rich volcanic soil of the area capable of producing great vines.
Around year 2000 Oakridge Winery relocated to Coldstream and quite recently went through extensive renovation process making it one of the most modern winery-restaurant in Yarra Valley.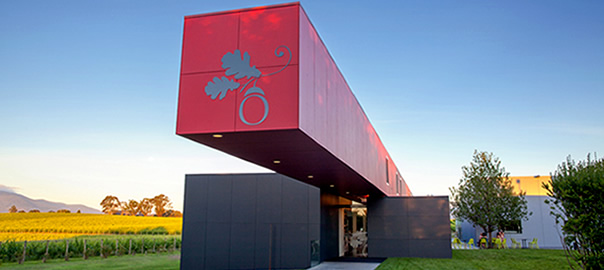 Oakridge Winery Yarra Valley has a very contemporary look and feel
---
We often visit Oakridge cellar door on Three Koalas Wine Tasting Tours of Yarra Valley.
It is conveniently located to many of our favorite Yarra Valley wineries such as Domaine Chandon and Dominique Portet
It has a very nice restaurant opened for lunch and functions. Oakridge restaurant has interesting innovative cuisine to offer and uses some of the best local produce too…
Wine tasting area at Oakridge was specifically designed to accommodate large number of people without "rubbing shoulders"
And of course – there are some great wines to taste at Oakridge!
Oakridge wines are very Yarra Valley. They are offered in three ranges and made of 100% Yarra Valley fruit.
Single Block Release
Exceptional wines from specific and single blocks, produced in small quantities and released in the best years.
Single Vineyards
Outstanding expressions of single vineyards within the Yarra Valley.
Yarra Valley Varietal
Great examples of wines that typify varietal characteristics of the Yarra Valley.
Oakridge Wines is always high on Three Koalas shortlist for wine tasting tours from Melbourne. In our view this is a worthy Yarra Valley winery to take our guests to. And so we do.
Besides, the Oakridge cellar door has also an exclusive selection of wines available only at the winery. Which makes this winery wine tasting even more attractive adventure…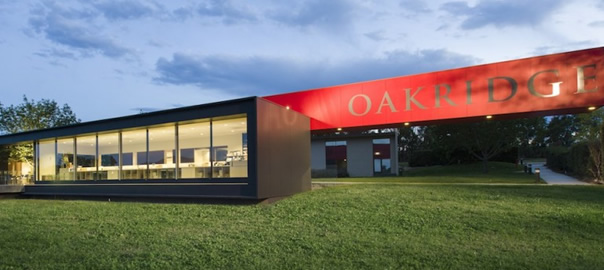 Oakridge Wines Yarra Valley Winery
---
Here is a location map of Oakridge Wines Yarra Valley Winery would you decide to visit it by yourself.
---