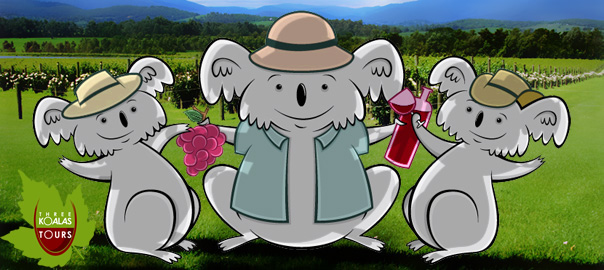 雅拉河谷是澳大利亚历史最悠久的高端葡萄酒产区之一。这里的美酒,美食以及风景如画的酒庄绝对会为您带来一场视觉与味觉的双重盛宴。
We cater for birthday and hence parties, groups of friends or colleagues, families and overseas travellers to Melbourne. For all who would like to visit the beautiful Yarra Valley in their own private small group without strangers. And for those who would like to enjoy exclusive private tasting experience at lesser known Yarra Valley boutique wineries.
Have a fun and memorable day with our best private deal in Melbourne!

We don't claim that we are the best service provider in Melbourne :)). That would be silly. But we certainly try to be the most affordable provider of this private service in Melbourne.  And we are definitely doing something right, as for the third year in a row our private THREE KOALAS WINE TOURS have been awarded TripAdvisor Certificate of Excellence…
---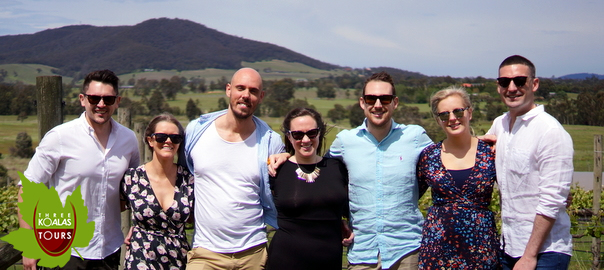 Treat yourself to a private tasting at 4 to 5 of the Yarra Valley's best vineyards. You will visit the right mix of boutique, small and large wineries and sample a variety of delicious local wines and produce.
---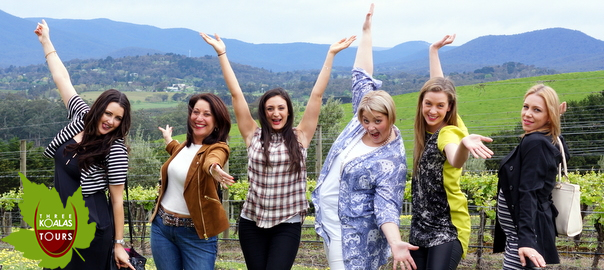 This tour would be ideal if you have other plans for that morning or afternoon, but would still love to have a quick taste of what the region has to offer. We will take you on a private experience to 3-4 of the top wineries…
---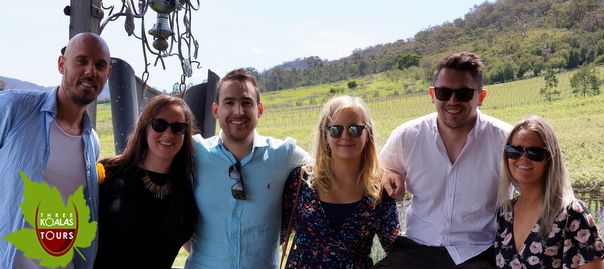 If you would like to organize your wine tasting trip to the Yarra Valley yourself – hire a designated driver and enjoy your day on the vine with a Chauffeur Driver in the Yarra Valley Half Price and Guilt Free!
---
How It Works?
Three Koalas Wine Tours operate ONLY personalized, low cost, private Yarra Valley day trips from Melbourne CBD and Eastern Melbourne's Suburbs. No big, public buses, sorry!
We can pick your private group up at any Melbourne CBD Hotel or other location (we recommend that one), or at any address in the Eastern Suburbs of Melbourne broadly on the way to the Yarra Valley, or your holiday accommodation at Healesville, Warburton or Kinglake area. No charge, naturally.
Sorry! We don't do public tours and if you want to join one and after just 1 or 2 seats on the bus, please excuse us as we will not be able to accommodate that request. There are many OTHER companies in Melbourne which are specializing in this type of service… We work ONLY with PRIVATE groups!
Our specialty — small to medium size self-organized groups of family, friends, colleagues or travel companions looking for a private yet affordable, low cost, personalized Yarra Valley tasting experience.
Those who would like to explore charming Yarra Valley and its wonderful wineries on a flexible Yarra Valley Private Wine Tour Itinerary, in the company of people they know,  at their own pace and on a modest budget.
If you are looking for flexible, relaxed and friendly yet informative, inexpensive and truly affordable Yarra Valley experience, than Three Koalas Wine Tours would love to offer you our services just the way you like it.
REQUEST A FREE QUOTE